Male Max Pro Leather Harness Weight Hanger Penis Stretcher Enlarger Dick Extender
Male Max Pro Leather Harness Weight Hanger Penis Stretcher Enlarger Dick Extender
Male Max Pro Leather Harness Weight Hanger Penis Stretcher Enlarger Dick Extender
Product Description
MALE MAX PRO----------
Leather Penis Harness ONLY
BapsStore.com leaders in INNOVATIVE PE Solutions
100% NATURAL Way to a LARGER Penis
So comfortable you'll forget its on...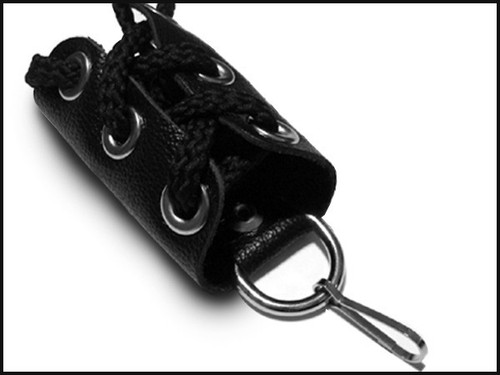 TOP

Penis Stretcher/Enlarger available on the market today!
Constructed from genuine leather & nickel plated metal hardware for a lifetime of durability, this harness is designed for men who are really serious about developing their penis to it's maximum potential.
Designed to be worn for long periods of time (as any pro-penis developer knows - time is the key to success), this harness is second to non for comfort.
With a 'Quick & Easy' attachment point on the real leather penis harness, this harness is easy to use.
Place the leather harness
high
on the penis - to create pull force on the main ligament that holds the penis to the body (suspensory ligament) and tighten up the laces until a comfortable hold is achieved, then connect YOUR tension elastic/weights to the leather harness and wear.
Nice and comfortable, you'll forget you have it on!
Research shows this is one of the most effective methods that's been proven to get results, and is doctor recommended, is stretching (other than surgery).
Yes, it takes a couple of months for results, but they are permanent and quite measurable!
Need the Leg Strap & Tension Elastic ?
Find Similar Products by Category
Customers also viewed