ULTRA MAXIMUM DELAY SPRAY FOR MEN Prolongs and Delays Orgasm
ULTRA MAXIMUM DELAY SPRAY FOR MEN Prolongs and Delays Orgasm
Product Description
ULTRA MAXIMUM DELAY SPRAY FOR MEN 1.5oz
Delays orgasm! Have longer, more exciting sex Tonight!
Formulated to delay premature ejaculation so you and your partner experience longer lasting enjoyment
• Lubrication helps erection
• Stop premature action.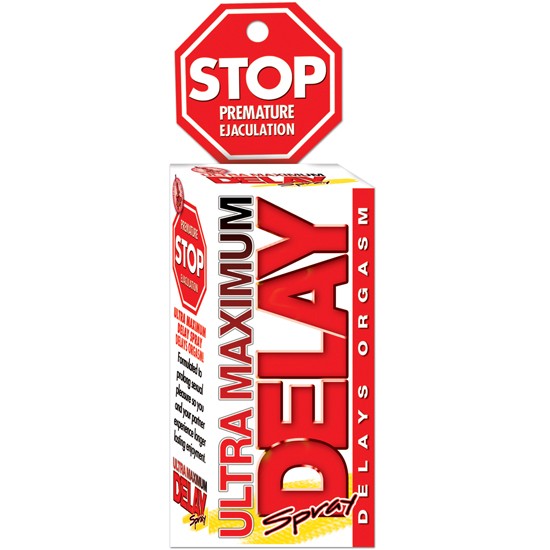 The product will be absobed by the skin and it will disappears without leaving any odor/taste.

You will need just 2 or 3 sprays but the exact quantity depends from your sensibility to the product. After couple of time of use you will be able to understand the right quantity for you.
It is a desensitizer which decrease your local sensibility hence your orgasm reflex.
How to use:
Just simply spray a small pre-dispensed amount to the head and shaft approximately 15 to 30 minutes prior to intercourse and you're good to go!

Ingredients:
SDA ethyl alcohol
Propylene glycol
Benzocaine powder
Red #40
Find Similar Products by Category
Customers also viewed